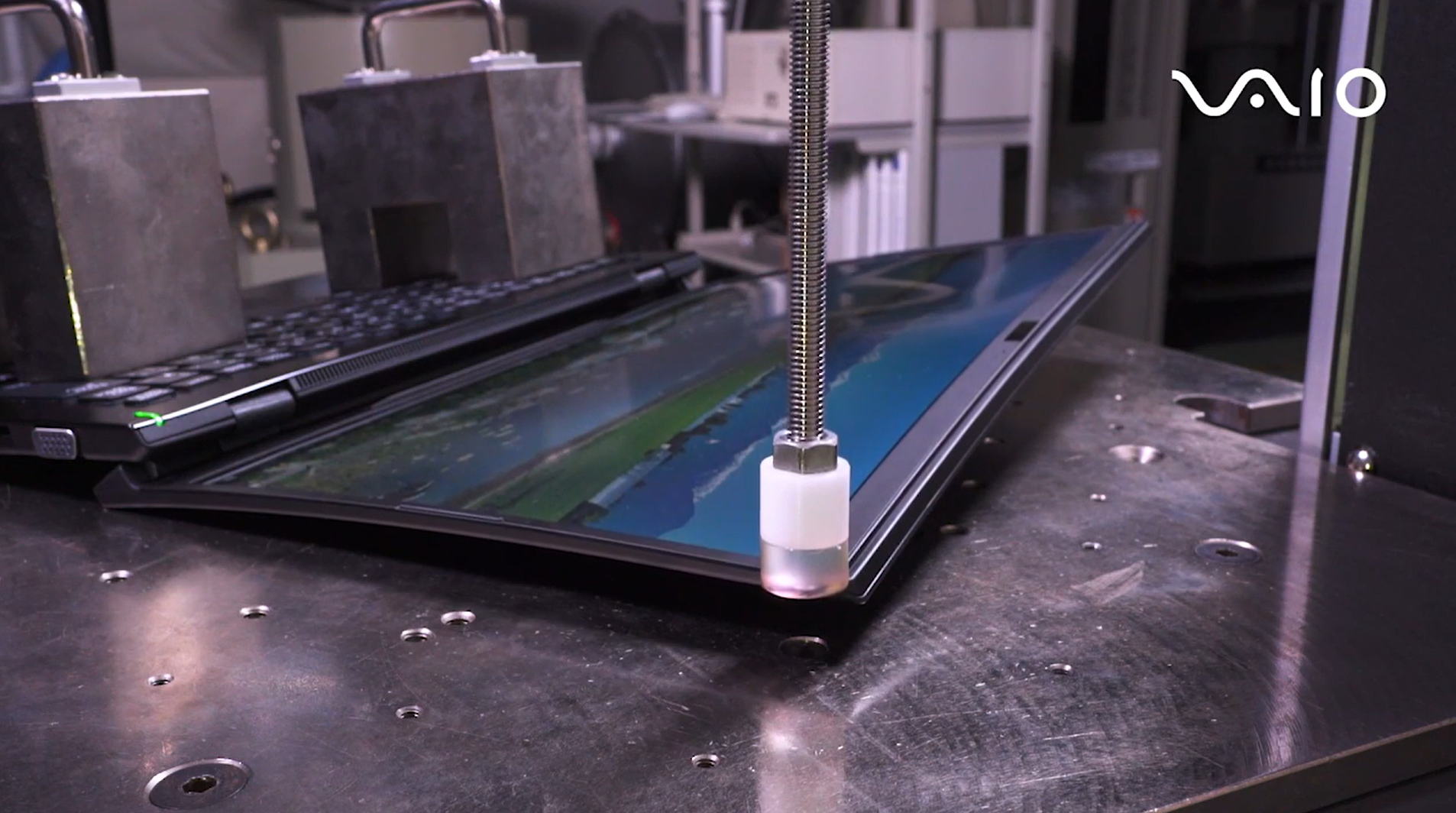 Durability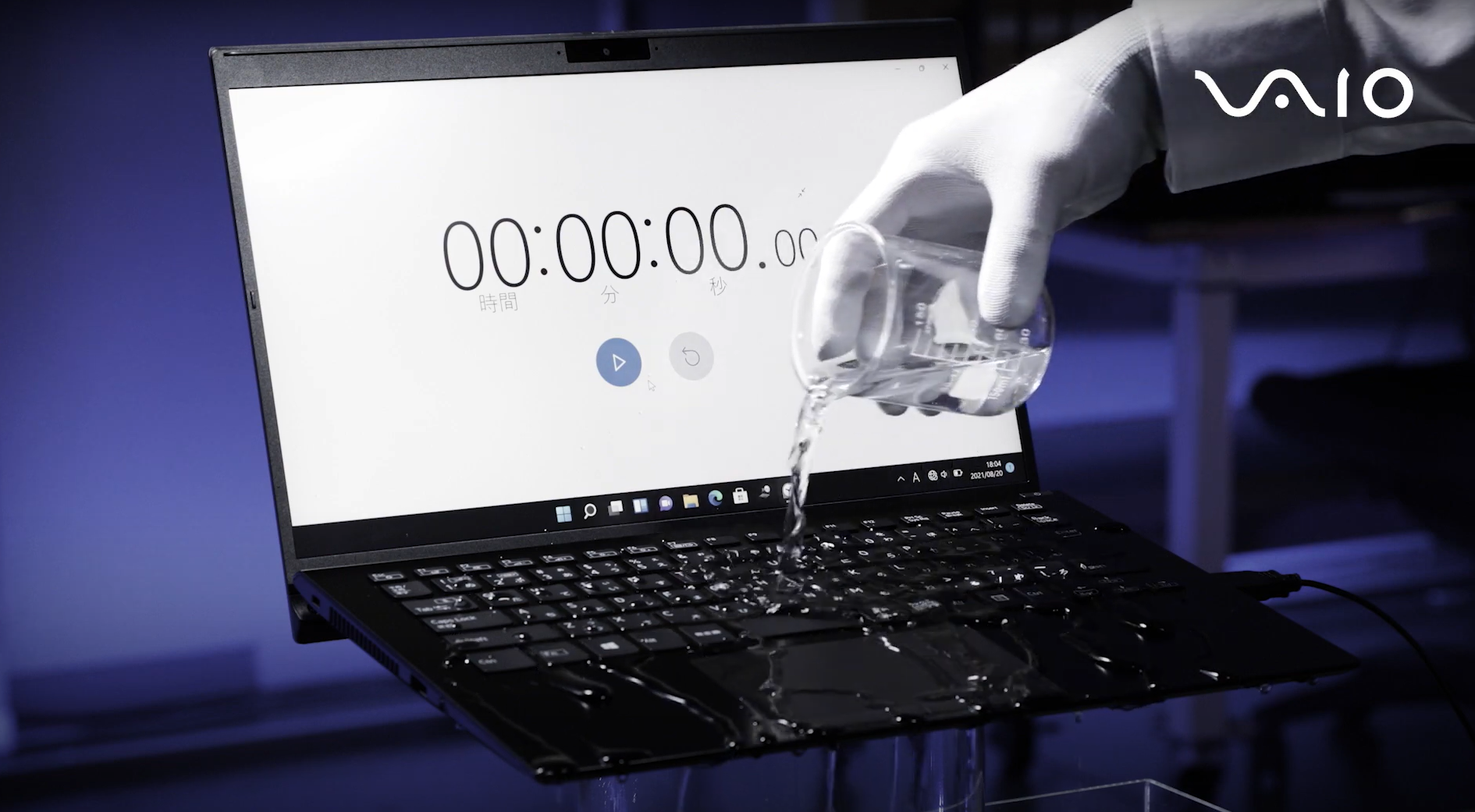 Water Keyboard Spill Test Design
Display Lid Durability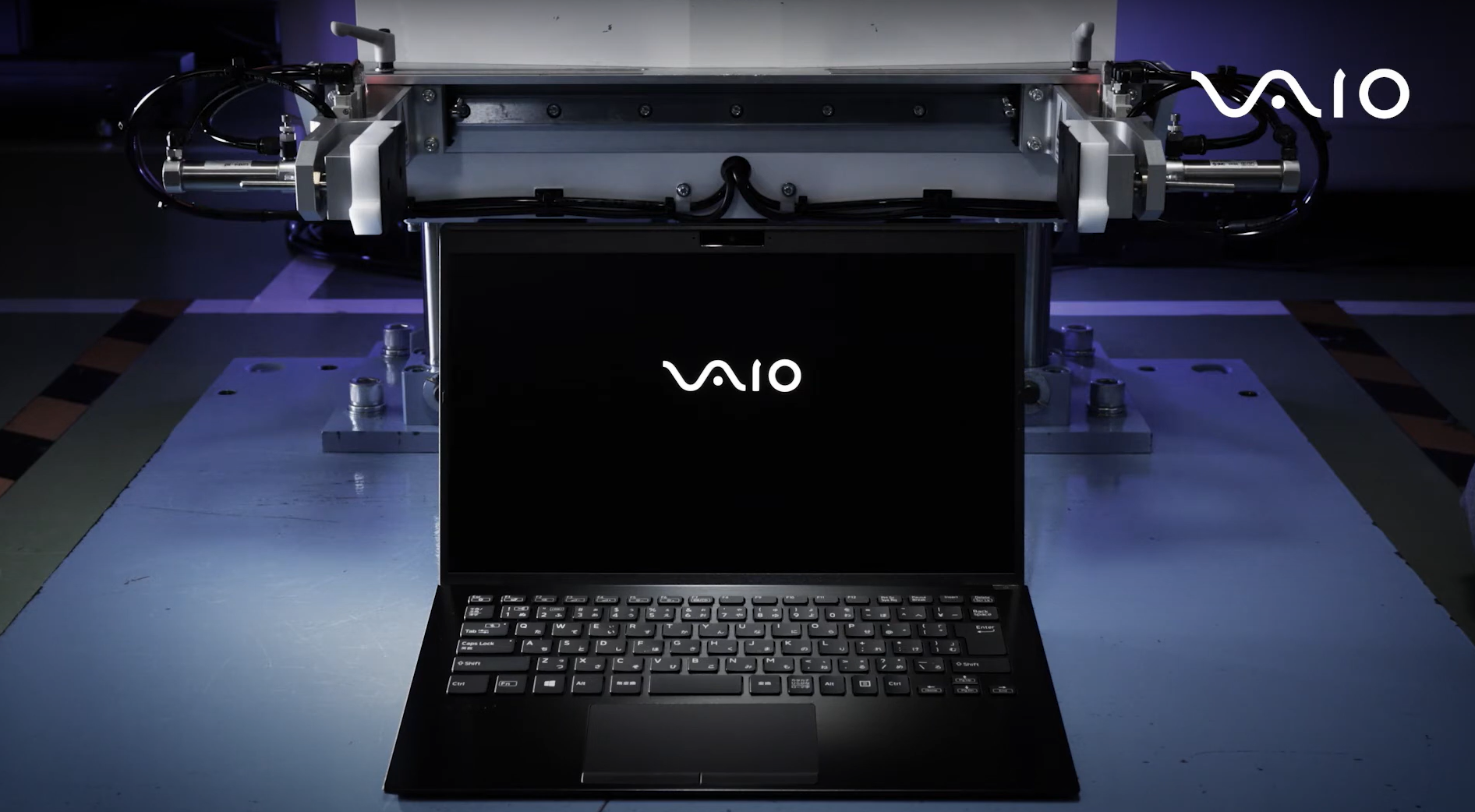 Drop Test Durability
Choose The Perfect Model For You
SX14 12th Gen Intel® Core™ i5-1240P
$1,499.00
*Lightweight Carbon Fiber Chassis
*12th Gen Intel® Core™ i5-1240P Processor
*Windows 11 Pro
*Intel® Iris® Xe Graphics
*512GB PCIe SSD
*Black & Silver Color Options
Durability in Three Dimensions
An evolution to our state-of-the-art Contoured Carbon Fiber technology, the SX's 3D molded carbon fiber top panel improves durability and rigidity while reducing weight. This revolutionary material allows the VAIO SX to be packed with power while remaining amazing light.Browse our selection today and discover the power and beauty of VAIO laptops.
We always seek to push product performance to the limit. We designed and tested the new SX against the stricter MIL standard (MIL-STD-810H) established by the U.S Department of Defense. Our newly developed 53Wh battery, engineered exclusively for VAIO, is designed to provide long-lasting power that will get you from dawn to dusk on a single charge.
A Display Designed for Versatility
Big, Bold and Beautiful
The VAIO SX features a Full HD display in a 14-inch option. Whether your needs call for ultra-portability or more screen real estate, the VAIO SX delivers a stunning display without sacrificing battery life.
Touch Screen Capable
Select 14" models of the VAIO SX offer touch screen capability. Navigate through websites or spreadsheets faster and more efficiently. And thanks to the revolutionary sensor technology incorporated into the VAIO SX, we're able to offer the power of touch on one of the thinnest laptops we've ever designed.
Performance Under the Hood
Thanks to the 12th generation processor with ultra fast storage we're bringing a whole new class of performance letting you seamlessly move between even the heaviest tasks, balancing accelerated processing with graphics, security and connectivity.
Ultra Fast Storage
A 4th generation high speed solid state drive (PCle Gen 4) offers read speeds exceeding 6 GB/s*. In addition to faster read/write speeds, the innovative 4th gen SSD technology offers faster boot times, lower power consumption and near-silent operation.